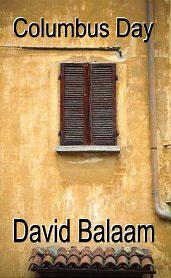 Try this romantic novel with a touch of intrigue. It's a well paced story of life and hope after loss and despair. An ordinary man living an ordinary life until he loses it all, or so he thinks. . .

George Morton has lost everything. His wife, Aimee, was killed by a drunk driver, then, six months later he is accused of cyber theft.
Deciding there is nothing left for him in England, George buys an old farmhouse in a small village in Spain, much to the dismay of his three children, Alex, Bonnie and Christopher.
There he meets the attractive Maria, and her not so agreeable papa, Vincente.
George settles down to a new way of life, but not forgetting his lovely Aimee and the wonderful years they had together.
Someone else however is not forgetting him. Oliver Barnes, Chief Executive of Barnes & Barnes International Bankers, whom George worked for. Oliver is convinced George has the banks money and is determined to retrieve it, no matter how.
As life goes on for George he becomes closer to Maria, and she too wants to start a new chapter in her life, either with or without her father's consent.
Good food and World Music are paramount in George's life, and he sets about rediscovering these senses once more, and enjoying adventures along the way, which all culminate on Columbus Day, 12th October.
"Am only 50% through what I understand is a debut novel, but it is an intriguing read, and I am looking forward to the second half read." M.J. Fox 7th December 2012